Post by cleclem on Aug 10, 2019 22:26:32 GMT
(I will change the pictures when I got better ones)
---
Reminders :
* I don't use any poses.
* My screenshots are totally unedited (I don't add reins or modify the lignting etc).
* I have an old computer so I don't push the game's graphics too much.
---
Main characters
Hélène de Conflens, Marc & Zaccharie (Zach) Verarenne
Story
Hélène is from a wealthy French family which ownes a big magnificient and ancient haras (I'd like to use this word in my story if it doesn't bother you). When she was a little girl, her grandfather was still keeping and breeding horses in the old facilities. Her parents, however, had no interest in horses. She spent lot of time with the old man, planning about the haras. She would run it when she grows up. They even made a logo. It represents a Middle Ages horseshoe cause lot of them were found in the woods surrounding the stables. The name they found for the haras refers to an historical episode which had taken place in those woods : knights were ambushed there, where all of them found death.
Saddly, Hélène's grandfather died before she was only 15. Her parents didn't want to see horses on the property anymore. She finished her music studies and they gave her money so she could buy a stable at another place. She passed an inseminator license and settled with her boyfriend Zach in big brand new facilities. To be honest it was too big for them... but they had the money so why should they see smaller ?
They kept the name and logo from Hélène's parents haras. The Haras du Guet-Apens is a breeding stable and an insemination center.
They don't really know what kind of horses they want to breed so they buy horses catching their eyes and they see what happens then ! They host mares from other breeders which are covered by their stallions or inseminated. Marc, Zach's brother, rides the horses. They have a training stable in town center for the Young horses and sport horses.
Other characters you may encounter
André Renard
He is a local breeder who sometimes helps at the haras.
(doggo is named Rose, he has adopted her from the adoption center)
Naomi Gorani
She helps Marc at the training stable. She is a model and she would like to be a rider and an actrice at the same time. Marc finds it funny. Nobody knows if Naomi and Marc are together or not...
Horses owned by Haras du Guet Apens (all available for breeding)Stallions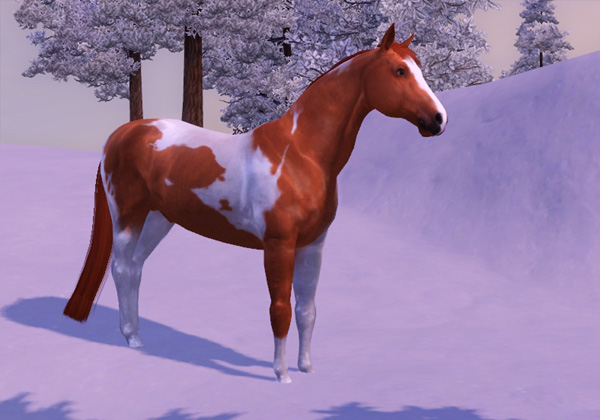 Litchi de Roncevaux
Selle Français
Dam : unknown
Sire : unknown
Alonde de la Londe
Crossbred Horse
Dam : unknown
Sire : unknown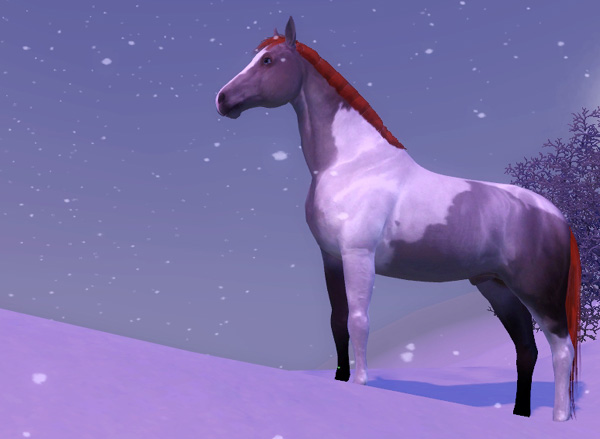 Artiste du Guet-Apens
Crossbred Horse
Dam : Kaldera
Sire : Litchi
Mares
Kaldera du Guet-Apens
Poitevin Mulassier Draft Horse
Dam : unknown
Sire : unknown
Versatile
Crossbred Sport Horse
Dam : unkown
Sire : unknown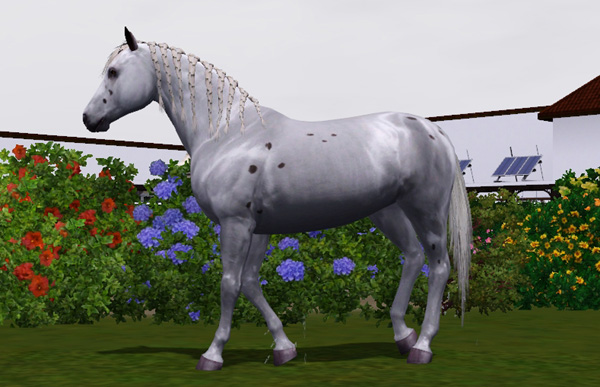 Pivoine
Crossbrd Horse
Dam : unknown
Sire : unkown
Other horses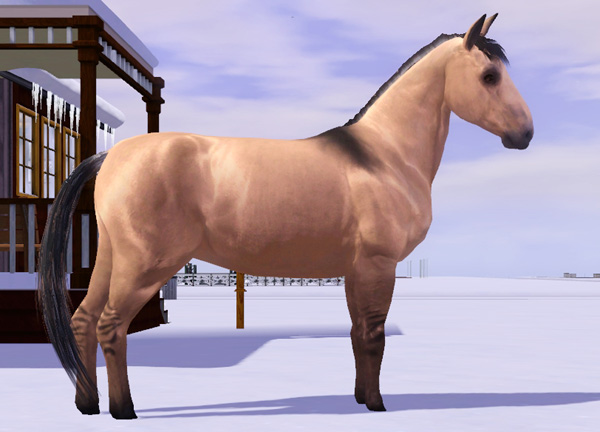 Nhémésis
Crossbred Mule (female)
Dam : unknown
Sire : unknown
She is ridden only by Marc and will never be for sale.
Miel du Guet-Apens
Crossbred Sport Horse (male)
Dam : Versatile
Sire : unknown
Could be sold or go to the Haras as a stallion.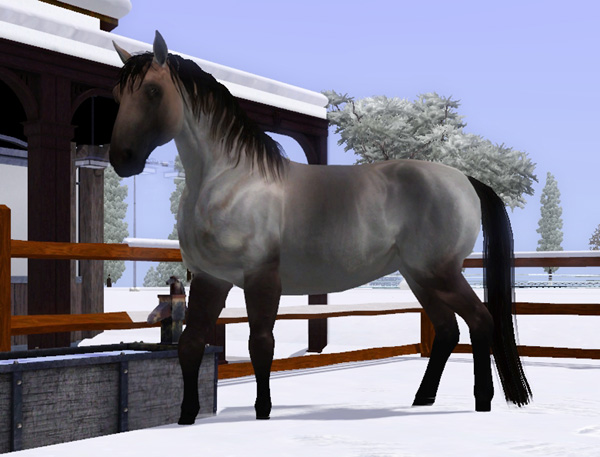 Demeter du Guet-Apens
Crossbred Draft Horse (female)
Dam : Kaldera
Sire : Alonde
*FOR SALE*



Horses owned by André RenardMares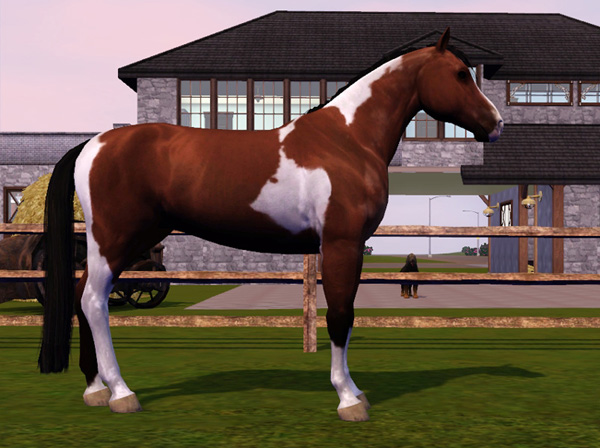 Rosario AP
Mustang (female)
Dam : unknown
Sire : unknown
She was a wild horse from Appaloosa Plains and is now a brood mare.
Stallions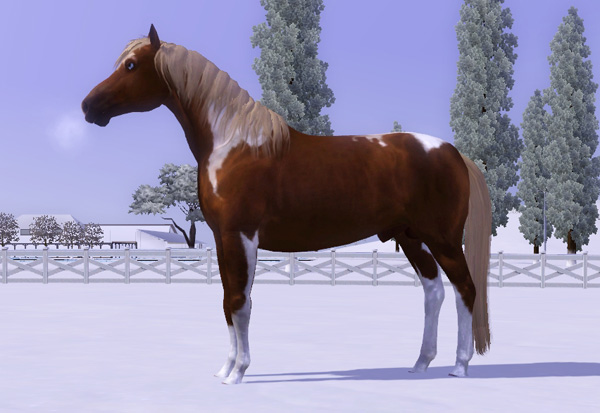 Tanada
Crossbred Horse (male)
Dam : Rosario
Sire : unknown
He is available as a stallion.
---
As you may have noticed, no complicated background and no prize winning horsies. My characters and horses are much more "test subjects" to me for the moment. Please, feel free to leave any comment ! Maybe you have some simple tips to make my sims more beautiful, I will take any suggestion !
My horses are available for breeding and I have one for sale...